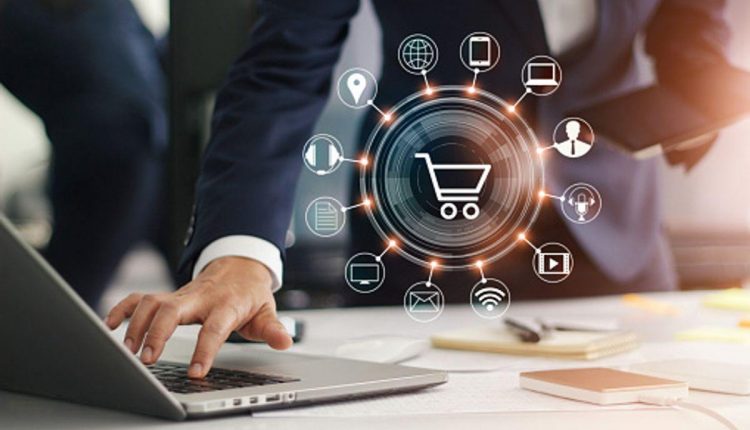 50 Business Ideas for Retail Businesses With Low Startup Capital
People who want to offer products and services directly to customers do well in the retail business. If you want to start a retail business, then there are plenty of ideas you could try. Many, you will find, are more expensive to develop, while others are more budget-friendly. Here are fifty retail business ideas if you're on a budget:
1. Handmade Business
You can sell handmade items and objects that you create. Etsy or even local community events could be perfect locations for you to share your creations.
2. eCommerce Business
If you don't want to own an actual store but still would like to sell to customers, then an eCommerce business could be perfect for you. There are several platforms, such as Amazon and eBay, that you could sell your products through. Opening up an eCommerce business is much easier than actual storefronts, which is why many people opt to open online stores.
3. Mobile Retail Business
Should you want to have a retail business without investing in a storefront, then a mobile retail business could be perfect for you. You'll essentially be setting up shop through a van or a camper at local events and fairs.
4. Collectibles Business
If you want to sell priced or collectible items, then you can open up a store dedicated to that. You could sell coins or even sports memorabilia. Platforms like eBay are perfect for selling your collectibles.
5. Record Store
You can also think about opening a business that sells both old and new records. Consider having a system in place where you can also buy inventory from your customers.
6. Used Bookstore
People love reading books, which is why either an online or physical storefront selling books can be profitable. Used books especially are inexpensive inventory purchases.
7. Thrift Store
A thrift store could sell a wide variety of items, from clothes to memorabilia. You will need a physical storefront to operate a thrift store. Consider accepting donations from people to ease your startup costs.
8. Antique Store
You could also start a store that focuses on selling old, antique wares. You can look for the items you will be selling from events, fairs, thrift, and antique stores.
9. Consignment Store
A consignment store sells second-hand wares. You can also offer money-back to customers who come in to sell items.
10. News Stand
You can sell newspapers, magazines, comic books, as well as other wares out of a newsstand.
11. Bakery
If you enjoy baking or making desserts, then you can think about opening a bakery.
12. Produce Stand
Vegetables, fruits, and other products also have low startup costs, should you consider opening a produce stand.
13. Antique Mall
Consider opening up an antique mall as well, where you sell wares in a retail location and rent out extra space to antique dealers.
14. Lunch Cart
Selling sandwiches, coffee, and other food to people through a storefront or a mobile store can also be profitable.
15. Food Truck
Similar to a lunch cart, you can also take your food truck to special events and fairs.
16. Coffee Truck
If you want your schedule to be more regular, then think about selling coffee through your truck in places with high footfall.
17. Fair Vendor
You can also think about setting up shop at fairs and events, with a stand or a booth. You can sell food, items, and objects.
18. Canned Goods Seller
You can make jams, jellies, and spreads in your home that you can then sell online or through your storefront.
19. Butcher Shop
A butcher shop specializes in selling meat. You can also pick a niche, such as poultry or red meat to keep your startup costs low.
20. Convenience Store
Convenience stores tend to be small and usually carry many inexpensive items. It doesn't require a lot of upfront investment to start a convenience store.
21. Grocery Store
A grocery store would contain a larger variety of items but still wouldn't take up a lot of space location-wise.
22. Juice Bar
Start your own juice bar, where you sell freshly squeezed juice. You can even start a mobile juice bar.
23. Vending Machines
You can focus your attention on vending machines that sell snacks, drinks or similar items.
24. Candy Store
Sell packaged or homemade candy out of a storefront or online.
25. Ice Cream Store
You can also think about setting up a small ice cream store. You can even sell homemade ice cream.
26. Health Food Store
You can also sell only healthy foods, superfoods, as well as organic food items through your store.
27. Retail Pharmacy
Another option worth considering is opening a retail pharmacy. This is as pharmacies are generally small, and opening one up doesn't require a lot of upfront investment.
28. Microbrewery
If you know how to, or enjoy making your own beer, then you can sell your beer through a microbrewery. You'll need to purchase some basic equipment to open a microbrewery.
29. Card Shop
Sell greeting cards, birthday cards, and similar items through a card shop.
30. Farmers Market
You can also think about becoming a vendor at a farmer's market. If you grow or make food items, then you can sell them here.
31. Gift Basket Service
If you know how to, then you can make and arrange specialty gift baskets personalized for customers.
32. Paper Products
You can also open up a storefront that specializes in selling journals, notepads, stationery, wrapping paper, and other paper items.
33. Gift Shop
You can also think about opening up a gift shop in your neighborhood that people can buy gift items from.
34. Printed Products Shop
If you know how to design and then print those designs on items like shirts, mugs, cups, and more, then consider opening a printed products shop. Your initial investment could be the equipment you need.
35. Wedding Shop
Consider opening a shop that sells wedding-related products and offers wedding-related services. You can run such a shop by appointment, allowing you to keep your labor costs low.
36. Accessories Store
You can sell handbags, jewelry, hairbands, and other similar products through an accessories store. Your inventory will be inexpensive, allowing for lower upfront costs.
37. Gadget Accessory Store
Tech accessories like phone cases and phone straps are relatively inexpensive inventory. Open a store centered around gadget accessories.
38. Craft Supply Store
Another niche with a relatively inexpensive inventory is a craft supply store. You can sell scissors, arts and crafts accessories, and more.
39. Print Shop
Open up a print shop, from where you can sell custom signs, printed goods and branded collaterals, and more.
40. Auto Parts Store
Auto parts aren't that expensive to stock, and you can also lower costs by picking a smaller storefront.
41. Kids Store
A store selling kids' toys, clothes, and accessories can be inexpensive and won't take up much space.
42. Workwear Store
You can also open a store that sells workwear like scrubs and other work uniforms that are relatively inexpensive to stock.
43. Pet Supply Store
You can sell pet food, pet toys, collars, and other pet accessories, through a pet supply store.
44. Florist
You can open up a floral shop from where you sell flowers. You can also make and sell floral arrangements through your store.
45. Beauty Shop
Selling makeup, skincare products, as well as other beauty and personal care products, also have pretty low upfront costs.
46. Retail Kiosk
A retail kiosk stocks and sells small items directly to customers. You can open up a kiosk in a shopping center or other places that have a lot of foot traffic.
47. eCommerce Drop-Off
If you're thinking about selling products online but don't have a lot of inventory, then you can consider setting up a storefront from where people come to collect their deliveries.
48. Flea Market Vendor
You can sell your wares at various flea markets instead of investing in a storefront.
49. Pop-Up Retailer
If you want to sell items, but only on occasions, then you can open pop-up stores. This saves you the cost of having to invest in a retail space.
50. Subscription Box Service
Subscription boxes have become more popular and offer a unique way to send curated items to the customer. Your subscription box service could be about food, books, makeup, or anything else.
Conclusion
Use any of these fifty ideas to start a retail business today. As a small business owner, you should also consider public liability insurance. This is as both you and your small business are vulnerable to certain risks. With public liability insurance NSW, you can protect your business, as well as your finances, with financial coverage. Learn more about public liability insurance NSW.
Read Also: The significance of Private Label Rights Market Research