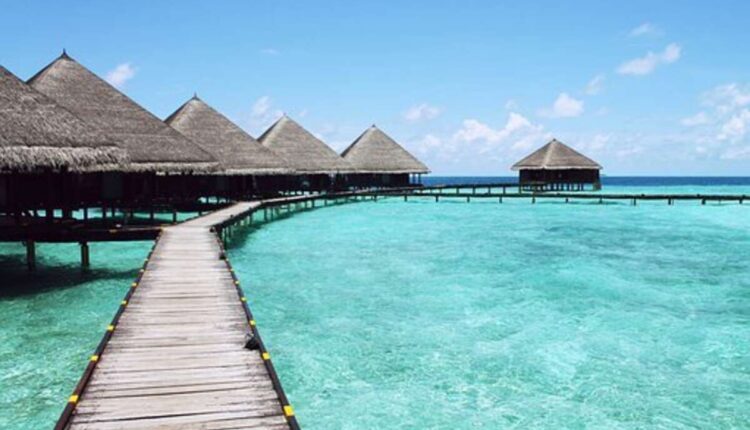 St. Thomas
If you're looking for a fun place to stay during your Caribbean vacation, consider staying on the island of St. Thomas. The island is home to some of the Caribbean's best beaches. Magens Bay is consistently rated as one of the best in the region, and the crescent-shaped bay is lined with sugar-sand beaches. You can also enjoy a hike through the island's lush landscape and take a relaxing dip in the sea. If you have time, you can combine a day trip to St. John with a stay in St. Thomas. Charlotte-Amalie is a great jumping-off point for a day trip to St. John.
If you're an active 50+ traveler, St. Thomas is the perfect place for you. You'll find plenty to do here, including shopping, sightseeing, and various fun activities. The island also features a world amber museum, historic houses, and many duty-free shops. The island is also sunny year-round, so you can enjoy your vacation without worrying about the weather.
St. Lucia
Saint Lucia is a Caribbean island nation and a favorite destination for vacationers. The climate is temperate, and the scenery is stunning. This tropical island is home to many beach resorts and historical sites. Some popular attractions include the Pitons, which rise from the sea to great heights. Visitors can climb one of the Pitons or enjoy the view from afar. The best view of the Pitons is from the Tet Paul Nature Trail in Soufriere.
Saint Lucia has two main seasons: the dry season from mid-December to mid-April and the wet season from June to November. Accommodation rates are most expensive during the dry season, while rates are cheaper during the summer and autumn months. However, if you're looking to avoid the peak season, late spring or autumn are the best times to visit.
While St Lucia doesn't fit into any specific type of Caribbean vacation, it is still an excellent place for those looking for an adventure. So whether you're looking to zip-line through the jungle, hike up the peaks of Gros and Petit Piton, or enjoy a nightclub dance party on Gros Islet, St Lucia has something for you.
Antigua
Antigua, one of the significant islands of Antigua and Barbuda, is surrounded by coral reefs and is known for its many sandy beaches. Visitors can also visit Nelson's Dockyard, located on English Harbour, and Shirley Heights, a former military lookout.
Galley Bay Beach is another popular destination for vacationers. This beach is perfect for snorkeling and is home to nesting sea turtles. You can rent snorkeling gear at local shops. The area also has beautiful coral reefs and colorful marine life. If you love to swim, you can also visit Stingray City.
Another activity while vacationing in Antigua is taking a cooking class. You can choose from many classes on the island. For example, Nicole's Table offers classes in rum cooking, seafood, and jerk, among others.
Grenada
If you're interested in history, you'll want to visit Grenada. The country is famous for its spices. In addition, visitors can try some logic chocolates and visit eco-friendly farms. This island also has many restaurants that feature local cuisine. And while you're there, you'll want to check out the Grenada Museum of History. The museum covers various topics, including slavery, the island's first inhabitants, whaling and fishing archaeology, and early transportation and technology.
One of the best ways to get around Grenada is by renting a car. Car rentals are relatively affordable, around $50 a day, making it easy to explore the island. Another popular attraction is the Chocolate Museum in St. George's, which offers an educational tour of the history of cocoa production on the island.
Another must-see in Grenada is the Grand Etang waterfall. This waterfall is located in a rainforest surrounding Grand Etang Lake. The surrounding rainforest is home to rare flora and fauna. You can even stop by the Grand Etang Forest Center, which is staffed by a forest ranger. You can also view the waterfall and the ancient crater lake, two of the island's main attractions.