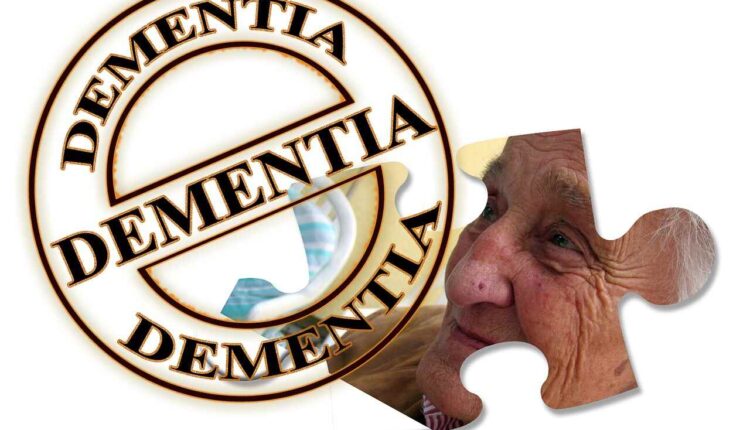 This weekend, Forever stamps will increase by three cents, and other postal costs will also go up as part of the US Postal Service's second price increase of the year.
Price increases are necessary to meet increasing operating expenses, compounded with inflation. They're part of USPS' Delivering for America 10-year plan.
First-Class Mail
The United States Postal Service is increasing stamp prices. A Forever First-Class stamp will jump 5.4% to 66 cents; metered letters and international mail are also experiencing increases. The rate increase takes effect Sunday unless overturned by the Postal Regulatory Commission; according to USPS officials, price hikes are necessary to reach financial goals as it operates without taxpayer dollars; its operations rely solely on sales of postage, products, and services as funding sources.
The United States Postal Service claims its new rates will help it achieve financial stability under its Delivering for America 10-year plan, with an annual deficit of $10 billion requiring cost-cutting measures to improve service provision. USPS officials say rising inflation coupled with reduced volume and demand is responsible for these price increases.
Apart from postage costs, the USPS charges a service charge for handling mail that cannot be delivered due to issues like outdated address information or an unmarked box. According to them, these costs have been covered over time, but that will now change thanks to this recent increase.
With more Americans turning to electronic bill payment and social media messaging for communicating instead of traditional letter writing, the Postal Service still processes millions of pieces of mail each year. It remains the sole delivery company serving every home and business in America.
According to USPS estimates, people send about 127 billion pieces of First-Class Mail each year. That number had declined significantly from 2006 when 213 billion pieces of mail were sent through First Class delivery services alone. First Class is used by individuals and businesses alike as it provides reliable communication while being one of the more cost-effective delivery solutions for packages and envelopes.
Metered Letters
Postage prices rose this summer and will increase over the next two years, starting with first-class Forever stamps, which will increase to 66 cents from their current cost of 63 cents; domestic postcard costs will also increase from 41 to 51 cents; additional-ounce rates have also increased, going from 19 cents for both metered mail and stamped letters; plus price adjustments will likely be sought for Certified Mail, Post Office Box rental fees, and money order fees.
Postage meters can save time and money by eliminating the hassle of finding and purchasing postage at local offices or online. USPS meters feature built-in scales that automatically calculate postage; additionally, they may offer discounts not available when buying stamps directly from Post Office retail locations or separately. Leasing can vary widely between suppliers, models, and usage levels, as some have fixed fees while others charge per-use rates.
Investing in a postage meter may be worthwhile if your business mail is high-volume. Savings on postage spending can offset the initial investment; one mailing may pay for itself with protection equivalent to three stamps purchased separately from the Post Office; for letters under 1 ounce, metered mail is three cents cheaper, while for flats/Large envelopes (1 oz), four cents.
Postage rates fluctuate yearly as USPS files change with the Postal Regulatory Commission (PRC). To stay abreast of current rates and how they may impact your mailing operations, our postage rate hub regularly captures updates of rate adjustments from USPS. Also, don't forget presort discounts offered by USPS; sorting invoices, bills, and statements by zip code could save 5 percent off mailing costs! So, it is worth investigating whether presort pricing could benefit your workflows.
Domestic Postcards
Postcards can be an economical way to connect with customers. A postcard offers a quick and straightforward way to quickly distribute coupons or special offers or notify your target audience that something new and exciting is happening in their world. However, to qualify for USPS' cheapest mailing rates, they must meet specific specifications regarding sizes, thicknesses, and thickness restrictions to prevent their machines from jamming; otherwise, they must be sent as large envelopes or flats instead.
Domestic postcards now cost 63 cents to send, up from 60 cents last year due to the US Postal Service's decision to raise prices for various services. The increase became effective Sunday following approval by its Board of Governors at their fall 2021 meeting.
Price increases result from inflation, which has recently devastated the Postal Service. Metered 1-ounce letters now cost 63 cents; domestic postcards 51 cents; international mail costs $1.50, while Certified Mail, Post Office Box rental fees, money orders, and insurance prices have all increased significantly.
Price hikes may also be related to USPS's ongoing losses; over the past decade, they've lost nearly $10 billion annually in revenue.
Since stamp costs have steadily increased since 1775, USPS has implemented more price increases in recent years than ever since 1775.
There are still ways to reduce postcard postage costs. For small businesses seeking to reach local customers, EDDM (Every Door Direct Mail) could be an option that'll allow them to save. Instead of first-class mailing, this service offers discounted postage costs; furthermore, targeting specific zip codes or neighborhoods gives even greater control over budget and postcard marketing costs – plus savings will more than offset additional addressing and postal processing expenses!
Outbound International Letters
International mail can be sent anywhere globally; its price depends on its destination country. Some countries can be more costly than others for outbound letters to be delivered there. As well as paying stamp costs, there may also be fees related to packaging and handling involved – the Postal Service website provides a calculator that helps determine this cost based on weight and country of destination.
Generally, USPS does not raise first-class stamp prices annually; their cost often remains unchanged for at least a few years before rising again. However, other services, like Priority Mail and Priority Mail Express, may increase due to rising operational costs or inflationary trends.
Once upon a time, price hikes were an annual occurrence for mailing services; today, that has changed. Most mailing services have experienced rate increases less frequently. On Sunday, an increase will take effect, raising the price of Forever Stamps from 63 cents to 66 cents.
This rate increase marks the third in 12 months that the Postal Service has increased rates, making this period the shortest for price changes at their agency.
Some observers contend that the Postal Service is experiencing "stagflation" when costs escalate due to inflationary forces. However, according to agency officials, price increases are necessary to meet financial stability as part of the Delivering for America's 10-year plan.
While an increase of just a few cents may not seem significant, it quickly adds up with millions of letters and packages processed every day. One option to protect themselves against rising postal fees would be purchasing rolls of Forever Stamps that do not expire and tend to be less costly than regular stamps – these can be bought online or at certain post offices.