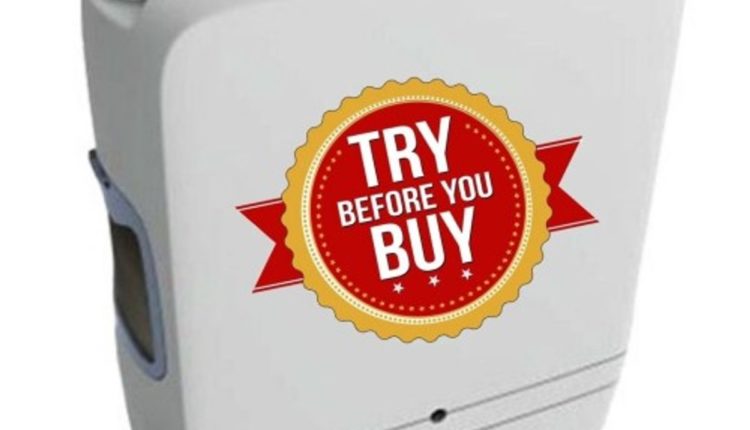 Inogen One G5 is a portable, easy-to-use oxygen concentrator which is the upgraded version of the brand's previously successful model Inogen One G4. With some amazing specifications and features, Inogen One G5 has created a benchmark for all the concentrators in the Indian market.
In this article, we will walk you through the details of the Inogen One G5oxygen concentrator to guide you through its specifications & features that make it one of the most popular concentrators in India.
With a net weight of 2.16 kg, Inogen One G5 is one of the most lightweight, small, compact portable oxygen concentrators. Its size is smaller than a purse enabling it to be easily lifted and carried, which is suitable for users who travel a lot. The concentrator has flowed up to 6 pulse settings which are equivalent to 5.5 pm and offers an oxygen purity concentration of 90-96% at all pulse settings.
Inogen One G5 produces the sound of 38 dB, making it one of the quietest portable oxygen concentrators and ideal for patients who require a concentrator for long-term usage and high sound becomes a hassle in their daily activities. The concentrator claims to have the highest battery backup, with a single 16 cell battery at 2 pulses setting battery backup of 6.50 hours and double battery backup of 13 hours. This specification of Inogen One G5 makes it ideal for users who spend a lot of time outdoors since it can be easily recharged through an AC power cord or DC motor vehicle charger.
The oxygen concentrator is highly intuitive and automatically detects the user's breathing pattern, thus supplying oxygen accordingly.  The features of Inogen One G5 are considered one of the best in the market. The machine is aesthetically good-looking with a digital screen and buttons to give it a modern look. It is designed with venting on both sides to allow easy airflow. The concentrator has a pocket to store the charger, cables, and a zipper at the bottom to easily install or remove batteries.
The front panel of the concentrator incorporates a screen display, pulse flow settings, power status, battery status, audible signals, an On/Off button, a volume control button to adjust the beep sound, and indicator lights. Inogen One G5 is also equipped with audio and visual alarms to alert the user in case of an emergency. The machine comes with various accessories such as a power cable, carry bag, lithium-ion battery, and backpack.
This portable light-weight oxygen concentrator has US FDA, FAA and CEcertification, giving it a mark of user reliability and high quality.
Read Also: Exactly why is This Computer So Gradual?