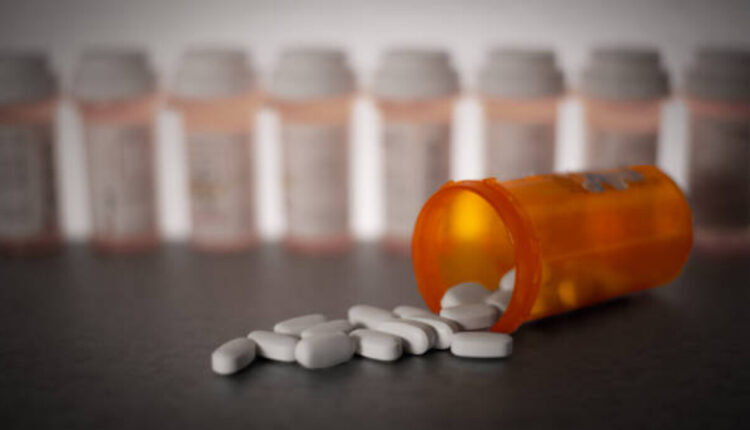 Oxycontin Vs. Oxycodone: What's The Difference?
OxyContin and oxycodone, two medications that share a common active ingredient—oxycodone—can often lead to confusion due to their similar names. However, understanding the distinctions between these two opioid medications is crucial, as they serve distinct purposes in pain management.
This article compares OxyContin vs oxycodone, shedding light on their formulations, intended uses, dosing regimens, abuse potentials, and controlled substance classifications to better understand these opioid medications and their distinct roles in pain management.
OxyContin
Formulation
When comparing oxycontin vs oxycodone, OxyContin is a brand name for a specific extended-release (ER) formulation of oxycodone. The critical characteristic of OxyContin is that it provides a controlled release of oxycodone over an extended period, typically 12 hours. This controlled release is achieved through a unique formulation that allows the medication to be slowly released into the bloodstream over time.
Dosing
Due to its extended-release formulation, OxyContin is typically taken every 12 hours. This extended dosing interval makes it suitable for managing chronic pain conditions requiring continuous, around-the-clock pain relief.
Intended Use
OxyContin is primarily prescribed for individuals with moderate to severe chronic pain, such as cancer-related or non-cancer pain. It is intended to relieve sustained pain and is not typically used for short-term or acute pain.
Abuse Potential
OxyContin is designed to reduce the potential for abuse compared to immediate-release oxycodone. Its controlled-release mechanism makes it less likely to produce the rapid and intense euphoria often sought by people who misuse opioids. However, it can still be misused if tampered with or taken inappropriately.
Controlled Substance Status
OxyContin is classified as a Schedule II controlled substance in the United States, indicating a high potential for abuse and tight regulatory control.
Oxycodone
Formulation
Oxycodone is the active ingredient found in various immediate-release (IR) formulations. Immediate-release oxycodone provides rapid pain relief but has a relatively short duration of action. It is available in multiple forms, including tablets and capsules.
Dosing
Immediate-release oxycodone is typically taken every 4 to 6 hours for pain relief. It is often used for managing acute pain, such as post-operative pain, dental procedures, or breakthrough pain in patients already taking extended-release opioids.
Intended Use
Oxycodone, in its immediate-release form, is suitable for treating short-term or acute pain incidents. It is not typically used for long-term pain management.
Abuse Potential
Immediate-release oxycodone has a higher potential for misuse and abuse compared to OxyContin. Its rapid onset of action and intense euphoria make it more attractive to individuals seeking recreational use.
Controlled Substance Status
Oxycodone and its immediate-release formulations are classified as Schedule II controlled substances in the United States, indicating a high potential for abuse and stringent regulatory controls.
Summary
When comparing OxyContin vs oxycodone, their difference lies in their formulation, dosing, and intended use. OxyContin is an extended-release formulation of oxycodone designed for long-term, continuous pain management, while oxycodone refers to the immediate-release forms used for short-term pain relief.
Both medications contain oxycodone, a potent opioid, and carry the risks associated with opioid use, including dependence, addiction, and side effects if misused. Patients should use these medications strictly according to their healthcare provider's instructions and report any concerns or side effects.
Read also: LifeStance Health: Make Mental Health a Priority!