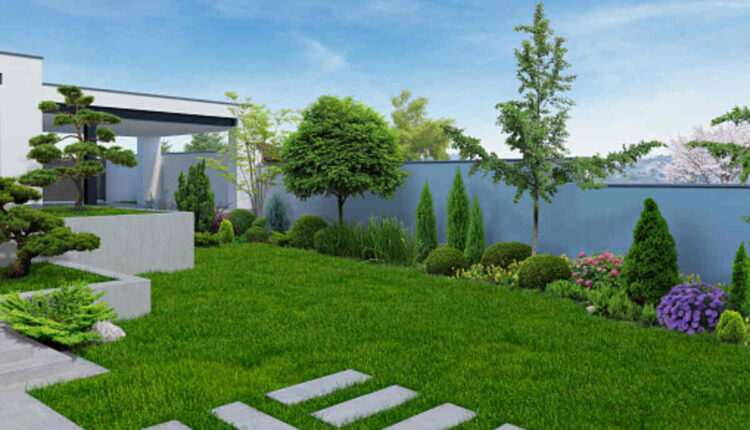 Small Trees For Your Garden
Adding small trees to your garden is a great way to add colour and design interest. Some of these trees also produce edibles for birds and other wildlife. While not every tree will produce showy flowers, many will produce small flowers that produce nectar and pollen for pollinators. In addition, some trees serve as caterpillar host plants for various species of butterflies.
Japanese maples
Japanese maples are graceful trees that add colour to your winter landscape. They are perfect for small gardens, and they can also provide shade. The best way to care for this small tree is to choose a good cultivar. Also, be sure to water it regularly. Japanese maples can grow to be up to 20 feet tall.
Japanese maples are hardy in zones five through eight. Some cultivars are even hardy to zone four. They can be planted in almost any soil but need a well-drained spot. If their roots are too wet, the tree may die. The soil pH level should be between 5.5 and 6.5. Generally, they will sprout new leaves in the spring.
Japanese maples require little pruning. The only time that you need to prune them is if you notice a branch that looks weak or if a branch is too dense. Generally, they don't need much pruning, but you can thin them out a bit if you want a more relaxed look.
The propagation of these trees is an easy process but can be tedious if you don't know what you're doing. Ideally, when the branches are still soft, you'll propagate a Japanese maple tree in the spring. Take a branch about 6 inches long with you, preferably with leaves. Then, use sharp shears to cut it.
Columnar sweetgum 'Slender Silhouette.'
Columnar Sweetgum 'Slender Silhute' is a new cultivar similar to its cousins but has a very distinctive form. This narrow-growing tree has the same beautiful fall colour and spiky gumballs as its cousins but is perfect for gardens or smaller yards. It grows rapidly in moist soil.
Columnar Sweetgum 'Slender Silhuite' grows to 50 feet tall and a width of five to ten feet. Although it rarely bears fruit, this tree is a beautiful accent tree that is suited for lining a fence or other structure. It's easy to care for, requires little attention, and is suitable for gardens and small yards.
This native sweetgum is a wonderful choice for small gardens and is useful as a specimen plant. The small size makes it an excellent accent plant, and its leaves turn golden to red in fall. It will reach up to 50 feet tall and five to six feet across in just 25 years.
The narrow habit of the Columnar Sweetgum 'Slender Silhogue' makes it ideal for narrow spaces, such as property lines, narrow front yards, and urban landscapes. It also makes an excellent sentinel tree or flanking a doorway or entrance. This tree tolerates damp soil, but pruning is necessary. It's best to prune before the leaves appear at the end of winter.
Dendrobium Sonia orchid
This species of orchid is easy to grow and has beautiful, profuse blooms. It grows best in a tropical climate, with plenty of moisture and heat. It also needs fertile soil. It has three distinct growth phases, flowering, growth, and dormancy. It is best re-potted each year when the roots emerge from dormancy. Keeping its humidity levels between 50 and 70 per cent will help ensure long-term health and blooming.
The most common Dendrobium orchids are Dendrobium Nobile, Dendrobium phalaenopsis, and Dendrobium bigibbum. Different species have different cultural requirements, so it is important to study the growing conditions of each to determine which orchid is best for you.
This type of orchid grows well in most soils, and prefers temperatures between 70 and 85 degrees Fahrenheit. However, they can survive in temperatures as low as 50 degrees, though prolonged exposure to cold is not ideal. Several Dendrobium orchids require a winter rest period, typically at about 55 degrees Fahrenheit, to promote reblooming. During this period, plants should receive regular feedings of a balanced orchid fertilizer.
As one of the largest orchid genera, the Dendrobium genus comprises over two thousand species. They are native to Southeast Asia but grow in various climates and environments, including tropical climates. Most species have epiphytes – a plant with roots that creep over surfaces rather than being rooted in soil. The flowering stems of Dendrobium orchids can have six or more leaves, depending on the species.
California lilacs
California lilacs are small, showy trees that do well in gardens. They have deep blue flowers, but some varieties also have lavender or white flowers. They like full sun and should be planted in well-drained soil. California lilacs don't like to grow in low areas, so planting them on a mound is a good idea. Adding organic matter to the soil is also important, which will promote drainage.
California lilacs are not troubled by many major pests or diseases. However, some cultivars may be affected by scale insects and honey fungus. In addition, the blooms of California lilacs attract many pollinators, making them an ideal choice for gardens. These plants bloom for up to six weeks in the spring and summer.
These shrubs are easy to grow and have beautiful, fragrant flowers. There are wide varieties of California lilac, which range from dwarf varieties to medium-sized trees. Their wide range of growth habits makes them a versatile choice for a garden. Some varieties are small ground covers, while others grow into large shrubs or small trees.
Kousa dogwood
When planting kousa dogwood in your garden, choose the proper soil. The tree is best grown in slightly acidic soil but drained well. It is a good choice for sunny locations but does well in partial shade. After planting, water thoroughly once a week, and mulch around the root ball to keep the soil from drying out.
This small tree grows 25 feet tall and 18 feet wide, making it a lovely specimen to plant in a smaller garden or at the corner of your home. The bark is a brilliant orange-red, speckled look that makes it a wonderful accent tree, and the berries are edible. The berries are similar to persimmons but are slightly softer. You can eat the fruit or make a jam with it.
The Kousa dogwood has a distinctive growth habit, being more upright than its close relative, the flowering dogwood. Flowering dogwood is more round and tends to spread out, whereas kousa dogwood stays upright and compact. Unlike most dogwoods, the flowers of kousa dogwood are bracts. They appear on the tree for six weeks before it starts leafing out. The bracts turn pink as they age. When ripe, the berries turn a dark raspberry colour. These flowers and berries are what distinguish kousa dogwood from other dogwood species.
Weeping redbud
Awe-inspiring in spring, redbud trees are the perfect addition to any garden. Their delicate pink and white blooms make for a beautiful show. These trees suit various planting situations, from small gardens to containers. The flowering time of redbud trees is quite short, lasting only about two or three weeks. Once the leaves appear, they unfurl in a heart-shaped pattern and turn yellow in the fall.
Redbuds are native to North America and are popular as garden accents and mass plantings. The weeping habit of the redbud makes it a perfect choice for a small garden. Its fragrant flowers are accompanied by a profuse display of seeds, which remain on the branches into fall. Several cultivars are available, including 'Ruby Falls,' which produces large clusters of flowers in early spring.
Weeping redbuds require some maintenance to keep them healthy and aesthetically pleasing. Protect them from strong winds, and apply mulch around the trunk and shrub base. They also respond well to general-purpose fertilizer, which should be applied to the soil in the spring. They should also be pruned regularly to maintain a balanced appearance.
Columnar sweetgum 'Columnaris Nana.'
The columnar sweetgum 'Columnaris Nana' small trees for the garden is a lovely addition to any landscape. Typically grown as a small shrub, it can also be trained to become a small tree. It produces pale yellow blooms and has a mild smell. It is suitable for areas with partial or full sun.
Columnar trees are a low-maintenance landscape choice that works well in small spaces. Their natural skyward growth habit means they stay narrow without pruning and can be planted side-by-side without crowding each other. They grow between eight and ten feet tall and are perfect for small gardens.
The slender silhouette of the columnar sweetgum tree is a good choice for medium to small yards. When planted together, they can form a tall privacy screen. They require little to no pruning and thrive in zones five through nine.
Columnar sweetgum 'Colummaris Nana' is an ornamental tree with an ancient history. Native to coastal plains and low woods, it grows from eight to 10 feet tall. They need some work but can flourish when cared for properly.