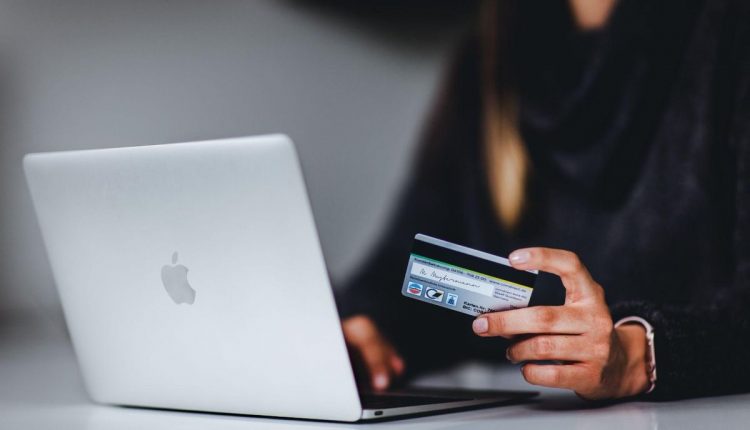 Top 6 Consumer Behavior Trends Shaping eCommerce in 2022
When COVID-19 started in 2020-2021, buying habits did not remain static. All markets and industries that lag in the development of online shopping platforms have been driven to hasten their digital transformation. Consumers in 2021 want retailers to provide fresh customer experiences to keep up with the rapid pace of digital evolution. Developing a customer interaction plan necessitates a thorough understanding of the factors that influence consumer buying.
Consumer behavior is the study of people and their processes to select, consume, and discard items and services and their emotional, mental, and behavioral responses. Consumer behavior research is essential as it allows marketers to know better what factors impact consumers' purchasing decisions. They can deduce gaps in the market and know the items needed and the old ones by studying how consumers choose things.
In 2021, global retail e-commerce sales were expected to reach almost $5 trillion, rising to $6.54 trillion or higher in 2022.
Mobile Shopping
Smartphones have a devastating effect on the lives of billions of people. It's also a tool that businesses may use for various tasks. With more than half of all internet traffic now buying on a mobile device, it's more crucial than ever to make sure your website is mobile-friendly. Something that is growing merely because the number of people using mobile phones to access the Internet is growing. The success of e-commerce is becoming increasingly dependent on this technology. 54% of all e-commerce revenues are predicted to account for Mobile e-commerce sales by 2021. Mobile shopping helps people to study the product properly before buying it. It gives easy access to payment modes. It also makes it easier for people to find a physical store.
Personalized Feature
Personalizing the user experience (UX) is an excellent approach to keep customers engaged and increase revenue. eCommerce personalization is all about giving your customers a more personalized experience.
Personalization is critical in eCommerce because it allows you to precisely target prospects and consumers. You can do this throughout the user experience to make your site more relevant to each person who visits. For example, in product listing on Amazon, you see a few product descriptions and the number of items sold. It makes the customer believe the product more.
You make it easier for your visitors to locate precisely what they're looking for when you customize your site. The three benefits are:
Enhance the user experience by providing a positive purchasing experience tailored to your visitors' needs.
Increase Sales, as more people buy your recommended products, you'll see an increase in revenue.
Increasing Conversions offers personalized material to each specific client or leads to growing your email list, attracting more webinar participants, or achieving any of your marketing goals.
Social Media marketing
eCommerce and social media are a combination made in heaven. Marketers have long used social media platforms to communicate with eCommerce customers. And for a good reason: an increasing number of internet users shop online and conduct brand research via social media. Most social media platforms now include free advertising, marketing, and customer service tools – in other words, tools to assist you in boosting your sales. There are various sites like Facebook, Instagram, Twitter, Snapchat, Pinterest, etc. You just need to follow a few steps, such as establishing your goals by increasing the number of followers, conversions, traffic, and engagement rates; making your customer believe in you, posting articles and blogs, optimizing that post, sharing a few visuals, and being consistent with your work.
New Payment Option
When designing a fully functional online store or eCommerce website, clients make online payments. Choosing the right payment option is an integral part of the eCommerce process. Payment options come in various types, changing from one firm to the next. You must determine which payment method will best suit the nature of your business while also appealing to your clients. It can account for an essential stage in reaching profitability and success.
The days of receiving payments solely with cash are long gone. Various instant payment alternatives are now available thanks to technological advancements. With new players such as UPI, mobile payments, mobile wallets, and other digital payment options, the payment landscape is migrating further towards the digital side. People nowadays use many types of online payment options. They are attempting to customize the program and strategy to suit their needs. The following options are:
Credit cards/Debit cards: It is a primary method of payment. The advantage you get is many offers and discounts.
Prepaid cards: They come in various stored values from which the customer must select. Virtual cash is kept on prepaid cards. Despite their low adoption rate, prepaid cards are becoming famous for some specialist sectors.
Bank transfer: Customers who have signed up for internet banking can use it to make bank transfers to pay for their online purchases. Transactions must be accepted and authenticated by customers, for that bank transfer is the most secure option.
The Buy now and Pay Later option is used primarily in India. Customers can buy things in installments or pay the fee later using BNPL services, with no additional fees and usually no interest rate.
Online Payments include Phonepe, UPIs, Mobikwik, etc.
AR and VR
Augmented Reality (AR) and Virtual Reality (VR) allow online buyers to get a closer look at things by displaying them in vivid detail as they have never been seen before on the Internet. This is a virtual reality that people check before confirming the product. AR and VR will help the E-commerce platform get more revenue and customer attention. By 2022, it is expected that over 120,000 webshops will use augmented reality (AR) technologies.
Augmented reality adds to an already existing world that you will continue to perceive to some extent. You can't see the natural world and aren't supposed to. On the other hand, virtual reality is an immersive experience that immerses you in an entirely constructed world, such as Facebook's Oculus Quest. AR brands consist of ASOS, Dulux, IKEA, etc.
Customer Service and Policy
eCommerce customer service assists online customers with everything from making smarter purchasing decisions to addressing problems while maintaining a consistent customer experience across different touchpoints.
Your customer care employees must be able to respond quickly if your online clients have questions when completing a purchase or require post-sales assistance. Customer care for e-commerce can assist you in the following areas:
Problems with the checkout procedure, inability to add products to the cart, invalid coupons, and other customer service difficulties
Frequently asked questions about product returns, refunds, and delivery
The requirement to provide a consistent experience across numerous modes of communication
Conclusion
As you can see, the world of eCommerce is continuously changing to accommodate the needs of new customers. On the other hand, eCommerce organizations are developing technologies to automate marketing, production, fulfillment, and other aspects of their operations.
Read Also: Amarkets Review 2022 | Amarkets Scam | Reviews | Is Amarkets Legit?|