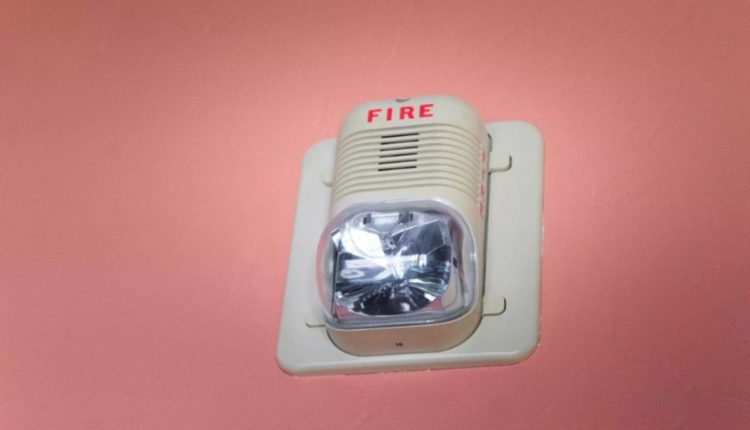 What are the Fire Safety Regulations for Businesses
Keeping your employees and business premises safe in the event of a is crucial as it's your responsibility as a business owner. There are a number of fire safety regulations in the UK that all businesses should follow and not complying to these regulations could have serious consequences.
Not only are you putting your employees and visitors at risk, you're also risking getting a fine for not following the law.
In this post we'll talk about the required fire safety measurements for business establishments and how you can ensure you're following the law.
Fire Safety Regulations Your Business Should be Following
In the United Kingdom, fire safety legislations are covered by three jurisdictions: England and Wales, Scotland and Northern Ireland. Each one of them has a long list of regulations that businesses must abide by in order to protect their employees, customers and building.
The main and most crucial fire safety measurements that businesses have to follow are included in The Regulatory Reform Fire Safety Order 2005 (commonly known as the RRO).
One of the core requirements is having appropriate fire-fighting equipment onsite including hose reels, fire extinguishers or fire blankets and sprinkler systems.
All of the installed equipment has to be serviced and maintained regularly to ensure that it's safe to use in the event of a fire on your premises.
Who's Responsible for the Event of a Fire?
As the business owner you have responsibility in the event of a fire in your building, however, other employees or people in the company can be designated as a "responsible person".
Those can be:
the building owner;
an employer;
the landlord
building manager, facilities manager or anyone who has control over the premises.
Passive Fire Protection in the Workplace
As part of the RRO fire safety legislation your building is required to have adequate passive fire protection. This includes appropriate signage to point occupants to the nearest fire safety equipment, emergency escape routes and fire exits.
As part of the passive fire protection strategy the building also has to be appropriately compartmented. All the main entrances and exits to the building as well as between departments are required to be fitted with fire-rated doors to prevent flames and smoke from spreading throughout the building.
Fire safety equipment such as smoke detectors and fire alarms are necessary as well to provide early detection of fire. To help the safe evacuation, emergency lighting is also recommended.
The RRO businesses are required to keep a fire safety log book that includes the current specifications of your fire alarms, fire extinguishers, fire doors, and other fire protection equipment, and up-to-date evacuation plans. In the log book you should also keep a record of every fire safety procedure that is carried out. This includes inspections of your passive fire protection and equipment as well as fire drills and safety training.
All business owners, employers, landlords or occupiers of a business establishment in England or Wales, are legally responsible for the fire safety of their premises.
Conclusion
Following the fire safety regulations is an absolute must if you're a business owner, landlord or employer in the UK, because you're not only responsible for the safety of your building but also your employees, customers and visitors.
To prevent any accidents in your business, you should conduct regular fire risk assessments of your building to identify any flaws in the current fire protection system that need to be addressed. The best way to do this is by hiring experienced fire safety specialists that can conduct an inspection and suggest actions that need to be taken.
Read Also: 101 Best Tips to hire a hacker to catch cheating spouse