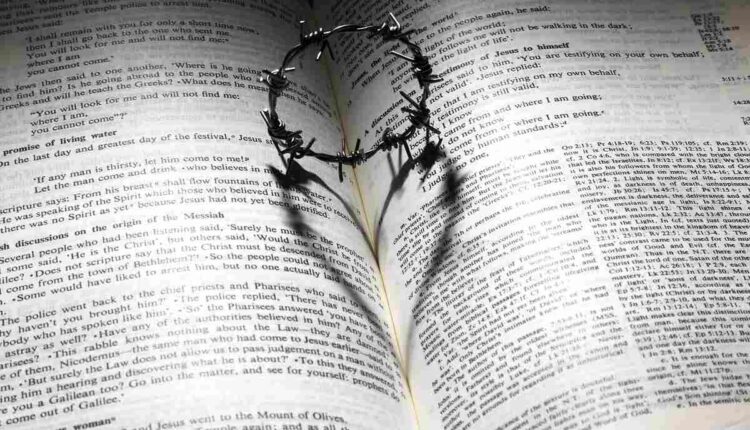 Bible Verse of the Day: Fresh Start – Isaiah 43:18-19
Life is filled with ups and downs, victories and defeats, joy and sorrow. Each day brings new challenges and opportunities, and getting caught up in the whirlwind of emotions and circumstances is easy. But amidst the chaos, there is a guiding light, a source of hope and inspiration that can give us the strength to overcome any obstacle. Today, our Bible verse, Isaiah 43:18-19, reminds us of the power of a fresh start.
"Remember not the former things, nor consider the things of old. Behold, I am doing something new; now it springs forth. Do you not perceive it? I will make a way in the wilderness and rivers in the desert." – Isaiah 43:18-19
In these two powerful verses, the prophet Isaiah speaks words of encouragement and restoration to the people of Israel. They had experienced captivity, exile, and hardship and longed for a new beginning. In response to their longing, God assures them that He is doing something new beyond their wildest expectations.
This passage holds a timeless truth that resonates with people of all generations. It reminds us that dwelling on the past, whether it be past failures, regrets, or hurts, can prevent us from moving forward and embracing the fresh start that God wants to offer us. The Bible verse of the day calls us to let go of the former things and look ahead with hope and expectation.
As human beings, we often find comfort in the familiar, even if the familiar is painful or unfulfilling. We cling to what we know, even when it hinders our growth and prevents us from experiencing the abundant life that God has promised us. But God desires to do something new in our lives in His infinite wisdom and love. He longs to make a way in the wilderness, to bring forth rivers in the desert places of our hearts.
A fresh start is not just a chance to wipe the slate clean and begin again; it's an opportunity to witness God's miraculous work in our lives. It's an invitation to trust Him, step out in faith, and embrace the unexpected paths He sets before us. The Bible verse of the day reassures us that our past mistakes or circumstances do not limit God. He can create something beautiful out of the ashes of our brokenness and bring life to the most barren of landscapes.
So, how do we embrace this fresh start that God offers? Firstly, we must be willing to let go of the past. We need to release our grip on the things that hold us back, whether bitterness, regret, or fear. Secondly, we must actively seek God's presence and guidance. Through prayer, meditation, and studying His Word, we align our hearts with His will, enabling us to perceive the new thing He is doing in our lives. Lastly, we must step out in faith, trusting that God will make a way where there seems to be no way.
Today, let us meditate on the Bible verse of the day, Isaiah 43:18-19. Let its words resonate deep within our souls and remind us of the transformative power of a fresh start. May we release the weight of the past and embrace the new thing God is doing in our lives. May we experience His grace, provision, and unending love as we do so.
Read also: Include Piece Of Mind And Enjoy Life Having Hindu Ganesh Art