Darjeeling Himalayan Railway (Toy Train): A Journey Through Time!
Darjeeling Himalayan Railway (Toy Train)
The "Toy Train" moniker is used to refer to the Darjeeling Himalayan Railway (Toy Train). It is also a UNESCO World Heritage Site. One of the renowned tiny 2 foot gauge trains, it offers a singular experience. This incredible miniature railway travels between New Jalpaiguri and Darjeeling, passing past Ghum, one of the world's highest stations, as well. This station, which is tucked away at a height of 2258 metres, gives a breathtaking ambience brimming with unspoiled happiness.
Details on the toy train ride and reasons why you should try it out!
In 1881, the Darjeeling Himalayan Railway Train first ran. It travels roughly 88 kilometres in total. This UNESCO World Heritage site provides a distinctive experience and transports you to the picturesque hill station setting. The Darjeeling Toy Train connects the lower plains and hills while yet having the ability to cross some very treacherous hills, making it a true engineering marvel. Even though they are not allowed due to the steep terrain, there are still some steam-powered locomotives on this Darjeeling miniature railroad.
This train has been a genuine representation of legacy since colonial times and offers the best chance to be mesmerised by the Mountains. Onboard passengers may also witness a staff member pouring sand on the track while standing at the front to address monsoon-related concerns.
Best Time to Enjoy Darjeeling Toy Train
The months of October, November, and December are the finest for using the Darjeeling Toy Train. A better view can be had while riding the toy train at this time as the mist starts to clear.
Trips: Up to 20 train rides may be run by Darjeeling Himalayan Railways each day during peak seasons, depending entirely on demand. 
Darjeeling Toy Train Offers Famous Views
In addition to the breathtaking views that are a constant pleasure while riding the toy train in Darjeeling, there are additional attractions. The recognisable landmarks that the travellers can take in together with the breathtaking views are listed below.
The Batasia Loop
One of the main draws of the Darjeeling toy train journey, it was built in 1919 as a necessity for the train to handle the high incline that the train had to negotiate at Ghum. Without this route, the toy railway would not have been able to connect Darjeeling with Ghum, the highest destination. The Kanchenjunga mountain range is magnificently seen from this well-known location. The war memorial, which was erected in recognition of the Gorkha regiment, is also located in Batasia Loop.
Ghum
The train station known as the highest altitude train station on the Darjeeling Himalayan Railway track is Ghum. Regularly running over a distance of around 14 kilometres, the Darjeeling toy train travels between Darjeeling and Ghum. A junction between Lopchu, Sonada, Siliguri, and Kurseong is also provided by it. There are roughly 18 planned rides on the Darjeeling to Ghum route, starting at 7:40 AM and ending at 4:30 PM. With two alternatives, either one with a steam engine or one with a diesel engine, tourists can select the train they want to ride in. But taking the steam engine toy train would give you a more authentic Darjeeling toy train experience.
On some Darjeeling Toy Train coaches, there is also first class seating with recliner chairs. Whereas the diesel engine toy train has three first class cabins, the steam engine toy train only has two of them.
The cost of the Darjeeling Toy Train ride
Steam-powered Toy Train: 1300 INR
Diesel Toy Train: 800 INR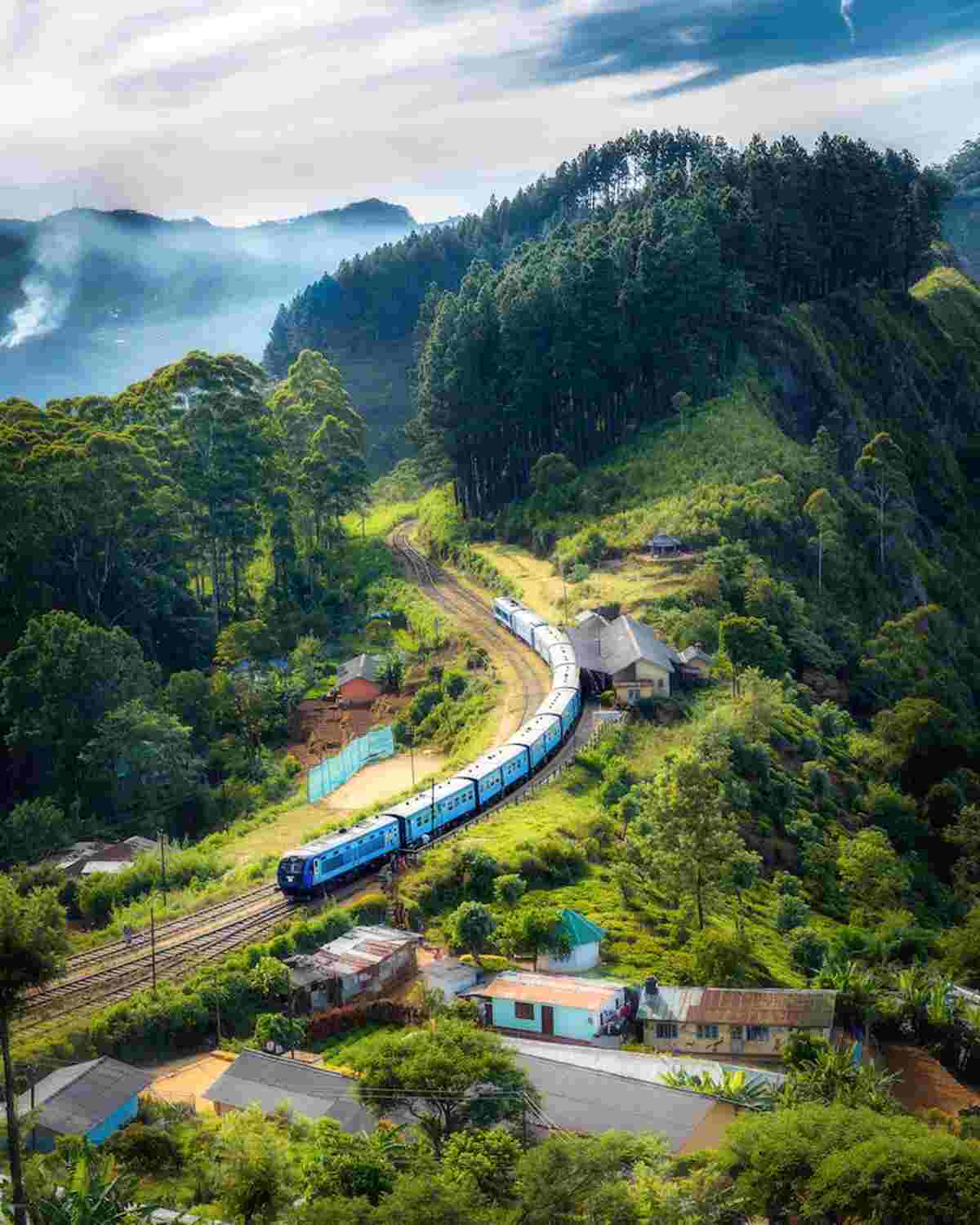 Before taking a ride on the Darjeeling Toy Train, there are some important considerations to make
Children under the age of five do not need railway tickets, however they may request identification.

Senior persons, kids who are at least five years old, and others are not given any discounts.

Steam engines have higher fares than diesel engines because they stand for a rich heritage and distinctive experience. They also have higher maintenance costs.

Up to 17 passengers can ride in comfort in the Darjeeling toy train's first class cars, which have recliner seats.
Conclusion 
There are some things from the British era that don't bring back nightmares. The Darjeeling toy train is one of those things that leaves some people with pleasant and enduring recollections. The sounds, sights, and fragrances you experience when riding a toy train are unparalleled. The train's ability to manoeuvre through steep inclines and tight turns with such dexterity leaves you in awe of the creativity that went into making these works of art.