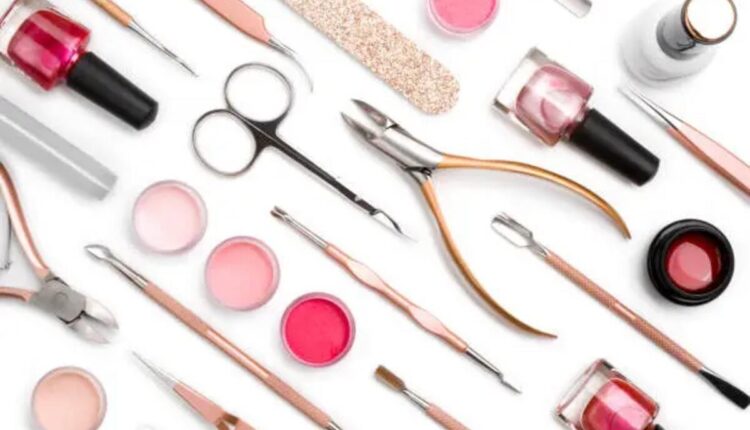 Elevating Your Home Manicure Experience with Gel Nail Polish Kits
The allure of perfectly glossy, salon-grade nails is hard to resist. Yet, achieving such high-quality manicures at home often feels like wishful thinking. But what if there's a way to bring salon magic into your living room? Yes, a comprehensive gel nail polish kit is possible with the right tool. This article will explore how a gel nail kit can revolutionize your home manicure experience, allowing you to enjoy salon-like perfection that's both affordable and easily accessible.
Understanding Gel Nail Polish Kits
Unlike traditional nail polish that air dries, gel nail polish cures under an LED or UV light. This curing process forms a robust, shiny finish resistant to chipping and can last up to two weeks.
A comprehensive gel nail polish kit typically includes a base coat, gel nail polish in various colors, a top coat, a UV or LED lamp for curing, and tools for prep and finishing touches, such as nail file, cuticle oil, and cleanser.
The Upscale Finish of Gel Nail Polish
Glossy, Durable, and Long-Lasting
The first and foremost advantage of using a gel nail polish kit is its exceptional finish. Gel nail polish creates a glossy, high-shine finish that instantly elevates your manicure, making your nails look professionally done. Moreover, this polish is resistant to chipping and peeling, providing durability that traditional nail polishes can't match.
Variety of Colors and Designs
Gel nail polish kits often come in various colors and finishes. From dazzling glitters to elegant mattes, you have a plethora of options to choose from. This variety lets you match your nails with your outfit, mood, or occasion. Additionally, the thickness and consistency of gel polish make it perfect for trying different nail art designs.
Faster Drying Time
One of the most significant advantages of gel nail polish is its quick drying time. Thanks to the curing process, you no longer have to wait around, risking smudges or dents. Once your nails are out of the lamp, they're thoroughly dried and ready to go!
The Convenience of At-Home Manicure with Gel Nail Polish Kits
Savings in Time and Money
A professional gel manicure can be expensive and time-consuming, especially when you factor in the frequency of visits to keep your nails fresh. A gel nail polish kit allows you to achieve similar results at home at a fraction of the cost. The initial investment in a quality kit pays off quickly compared to regular salon visits.
Flexibility and Freedom
A gel nail kit at home allows you to change your nail colour whenever possible. Late-night manicure? Sure! Matching your nails with your surprise date outfit? Possible. You're no longer bound by salon hours or appointments.
Perfect for Nail Care Beginners
Even if you're new to nail care, most gel nail polish kits are user-friendly, providing clear instructions and necessary tools. It's a great way to learn and hone your manicure skills at your own pace.
Essential Tips for Using Gel Nail Polish Kits
While gel nail polish kits offer numerous benefits, using them correctly is essential for the best results. Here are a few tips:
● Always prep your nails by cleaning, filing, and buffing before applying the base coat.
● Apply thin layers of gel polish, curing each layer under the lamp.
● Seal the edges of your nails with the top coat to prevent chipping.
● Use cuticle oil regularly to keep your nails and cuticles moisturised.
● Avoid peeling or picking the gel polish off, as it can damage your nails. Instead, use a proper gel polish remover. 
Conclusion
With their glossy finish, impressive durability, and convenience, gel nail polish kits are a game-changer in home manicures. Whether a nail care novice or a seasoned pro, these kits can elevate your home manicure experience, providing salon-like results at your convenience. So why wait? It's time to explore the exciting world of gel nail polish and let your nails do the talking!
Read Also: Find Designers Celebrities Turn to For Their Weddings