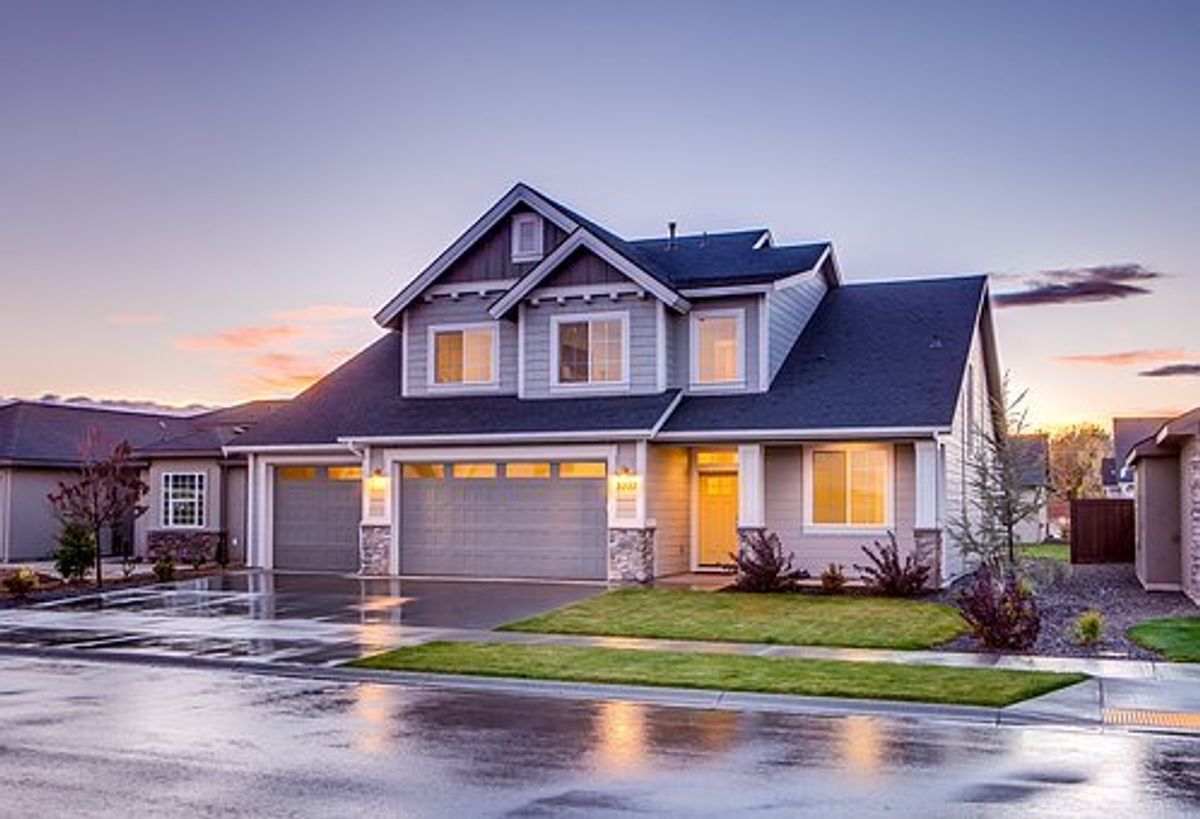 Feeling Crowded? A Cost Breakdown of Building a Mother-in-Law Suite
Whether your actual mother-in-law is living with your family, or there's just a member of your group that doesn't have a great place to stay, there's an exciting option for you to consider.
A mother-in-law suite is a perfect way to create some space for that loved one who might be better suited to their own space. We're going to look at some of the specifics of one of these suites today, giving you insight into what the process entails and how much it might cost.
Let's get started.
The Costs of a Mother-In-Law Suite
A mother-in-law suite is a separate unit that you build or have installed somewhere on your property. There are no specific rules that go along with creating one. You might decide to build it in your basement and create some kind of separation.
You could repurpose your garage to accommodate a mother-in-law suite. You could also build a new structure somewhere on your property that offers all of the amenities that a person needs to live.
The "mother-in-law suite" doesn't have to be for your mother-in-law, either. That said, many people build these structures when they take on the responsibilities of caring for older family members.
To keep a healthy relationship balance, though, it's often better than those individuals who have their own space and allow your family to do their own thing.
Naturally, each option listed above will cost different amounts of money. Different people will also have preferences on the way things are set up, compromises to make, and the price of different additions to the unit.
Those differences can create a spread of about $80,000 differences among the average owners of these units. Average suites will total around $40,000 to $125,000 dollars.
Factors to Consider
The first thing you have to do is to contact a professional to work on the interior structure of the unit. Mother-in-law suites aren't just corners of a shed in your backyard.
They look and feel just like apartment units, only tucked away on the property somewhere. The inside should have sheetrock, appliances, paint jobs, and the whole nine yards.
So you should start by organizing all of the contractors you'll need to complete the projects. Among those should be a plumber and an electrician. Having those people in order and communicating can help to eliminate logistical problems.
Depending on the space in question, there's usually a logical order for things to be done in. If you make a mistake in that planning stage, you might face costly repairs and replacements. For example, failing to situate your plumbing before you install your appliances might lead to you having to remove your appliances and reinstall them after a plumber arrives.
In some cases, work that you already paid for will be taken down and started again from scratch. You can save a lot of money if you talk with the professionals and get your plan in place.
Also, keep in mind that there are permits to apply for and codes to ensure are upheld. Those rules and regulations are specific to your area, so be sure to look at your city's website for more insight details on what needs to be done.
If you're building a new structure, you can bank on spending some time thinking about permits.
Choose The Most Affordable Space
Another thing that can cut costs significantly is the area you choose to repurpose.
Building an entirely new backyard mother-in-law suite structure will often be the most expensive project, as you have to afford all of the materials, labor, and extra work involved with sending plumbing and electricity out to that structure.
Using an unused room or area in your home will be a lot cheaper. You can repurpose a bedroom and add a bathroom if that's an option for you and your family. If you need a little more space than that, the basement is your next cheapest option.
A basement remodel can cost anywhere from $10,000 to $30,000 if you want it to. Naturally, you could invest a lot more if you needed to. That said, the basement already has electricity, plumbing, and the structure exists, so you don't have to pay for additional labor.
The garage tends to be the option that's most appealing to families. This gives the individual a sense of autonomy and a little bit of privacy from the hustle and bustle of your home. Alternatively, it might give you a little privacy from the stress of having an in-law over your shoulder.
That said, the garage remodel tends to run somewhere around $50,000 to complete. It's nice because the structure is already there, so all you need is a talented contractor to build it out in the way you want.
Reasons to Invest in A Suite
So, why build a mother-in-law suite for your in-laws?
For one, you'll have the luxury of keeping your family close and having them around. You might not have a choice in that matter, though, and you might prefer that they aren't inside of your house at all times.
Having a suite is an excellent way to get the best of both worlds and maintain your sense of autonomy over your life. Further, these suites are very nice in most cases and provide a high standard of living for those who need a little extra care.
You should also note that a mother-in-law suite is a very desirable quality for homes on the market. Your investment will come back to you with interest if you invest in a nice unit.
It's difficult to say what the return rate would be depending on the market, but note that these units are wealth-builders.
Want To Learn More?
The mother-in-law suite is an excellent investment for anybody who needs to house an extra family member or two. Plus, it's a great guest suite when you have the chance to entertain, and you could always turn it into a studio or rent it out as an Airbnb.
There's lots more to learn about the process, though. We're here to help. Explore our site for more ideas on building suites, mother in law suite plans, finding a prefab mother in law suite, and more.