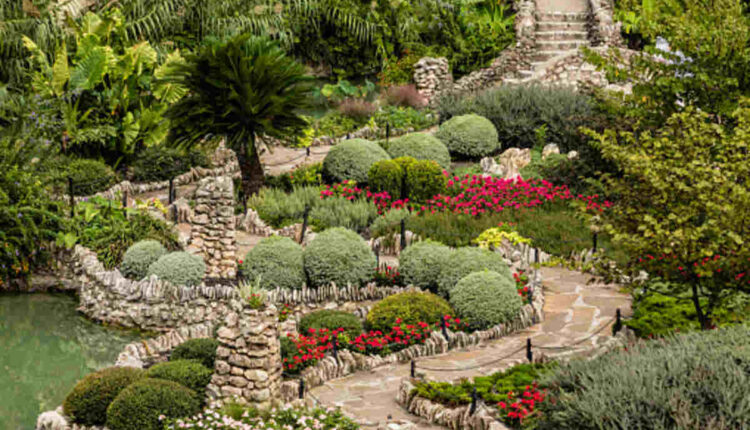 Golden Gate Park in San Francisco
Golden Gate Park is a large urban park located in the city of San Francisco. The PSan Francisco Recreation & Parks Department administers the park with over one thousand acres of public ground.
Conservatory of Flowers
The Conservatory of Flowers in San Francisco is one of the city's most photographed sights. This Victorian Conservatory, 12,000 square feet, features an extensive collection of plants and rare orchids. It is open to the public from Tuesday through Sunday.
A visit to the Conservatory is a unique opportunity to learn more about plants and rare species. Visitors can learn about carnivorous plants, orchids, and many other flowers and plants. Also, visitors can participate in workshops on building terrariums or learn about botanical gardens.
In addition to its special exhibits, the Conservatory has a large selection of potted plants. This means visitors can take a closer look at some of the world's rarest and most endangered plants.
Bison paddock
The San Francisco Recreation & Park Department maintains a Bison paddock in Golden Gate Park. Undoubtedly, it is an attraction to residents and visitors alike. It is also home to several baby buffaloes.
Bison were once a widespread species that roamed the American plains. They were able to run as fast as 30 miles per hour. They can jump as high as six feet.
A few decades ago, bison in Golden Gate Park were subjected to aggressive hunting by hunters for trophies and hid. As a result, they were nearly extinct in the United States.
Windmills
Golden Gate Park's windmills are magical, especially if you're visiting the Bay Area. These windmills are not only an interesting historical landmark, but they also serve a valuable purpose.
The first windmill in the Park was built in 1903. It was designed to pump 30,000 gallons of water per hour, enabling Golden Gate Park to thrive in its early years.
Several restoration projects have been proposed for the windmill. The Campaign to Save the Golden Gate Park Windmills was founded in the 1990s. This group secured funding and private donations to restore the windmills.
Trees
As part of Golden Gate Park's 150th birthday celebrations, city officials plan to plant 150 new trees. These trees will be added to the Park's 130,000-plus currently growing plants.
The first portion of the Park, the Panhandle, was planted with trees in the 1870s. Some of these early oaks are still present, though many are low to the ground.
The western part of the Park was landscaped with wind-tolerant shrubs and grasses. In the Waterworks section, New Zealand native trees were also planted.
There are also many old tea trees throughout the Park. Many of these are imported from Australia about a century ago.
Skateboarders
If you're a fan of roller skating, you'll want to check out Golden Gate Park in San Francisco. The park is home to a skate park and boasts a history dating back to the 1891 installation of the first roller rink in the nation.
The skate park is a popular spot for all ages. An excellent place to start is near Peacock Meadow. To reach the skate park, hop on the #5 Fulton bus, which stops at Stanyan St. There's parking available a short walk away.
Roller skaters
During the late 1970s, the biggest Park in San Francisco was the place to be for roller skaters. The city's largest Park hosted thousands of skaters during the roller disco era. Boom boxes blared the latest disco singles while skaters wore boom boxes over their shoulders.
Roller skating is no longer the only activity happening in Golden Gate Park. On Sundays, the largest Park in San Francisco closes off parts of the roadway to car traffic. That's great for people looking to skate, bike, or walk.
But while the Park is still a popular skating destination, the city's Recreation and Parks Department is transforming the area into a 21st-century recreational oasis. One of the changes includes the installation of a new mural.
Buses and streetcars
San Francisco buses and streetcars are essential for moving people around the city. The city's public transit system is complex and offers many types of tickets. Those under 19 travel for free, but those over 19 must pay a fee.
There are also ferries to Angel Island, Vallejo, and Oakland. These services are operated by private agencies and are not managed by the government. As a result, they are running on limited schedules. You can check the Golden Gate Transit website for information on a particular route.
During the early years of Muni, the system primarily consisted of streetcars. But a 1947 plan changed the city's landscape. Streetcars were substituted with bus service on some lines. As a result, fare revenue plummeted along with ridership.