Visit Silver Falls State Park now!
Silver Falls State Park
Silver Falls State Park is the biggest State Park at 9,200 acres in Oregon and it is well-known for its abundance of mesmerizing waterfalls. In excess of 1,100,000 visitors come to this particular park every single year which is situated 60 miles south of Portland. The South falls is also known as "Silver Falls" since it happens to be the most popular waterfall present in the park. In fact, it is simply one of the ten amazing waterfalls inside the park.
It is a fact that Silver Falls can be accessed most easily among all the waterfalls in this area. It is situated very close to the South Falls Parking lot.
Historical background
In the past, the Kalapuya, as well as the Mollala tribes, used to dwell in the Silver Falls area many years before the arrival of the first white settlers in this region. Silver Falls city was founded by the homesteaders in the 1880s. There were more than 250 residents in this town at that time along with several shops, sawmills, and houses. This area became a park in the 1930s and it is now possible to perform lots of activities like biking, hiking, fishing, horseback riding, swimming, camping, and so on right here.
Waterfalls
Silver Falls is mainly reputed for its many splendid waterfalls. The most well-known feature happens to be the 177 feet South Falls which is only a short distance from the South Falls Day Use Area. It is possible for the visitors to admire the wonderful view from the top before descending behind the falls into a cave along the Maple Ridge Loop. It is feasible for the more experienced hikers to follow the five-mile Winter Falls Loop through seven enchanting water features consisting of the double-tiered Double Falls. Here, it'll be feasible to spot different types of animals and birds including salamanders, butterflies, rabbits, as well as deer.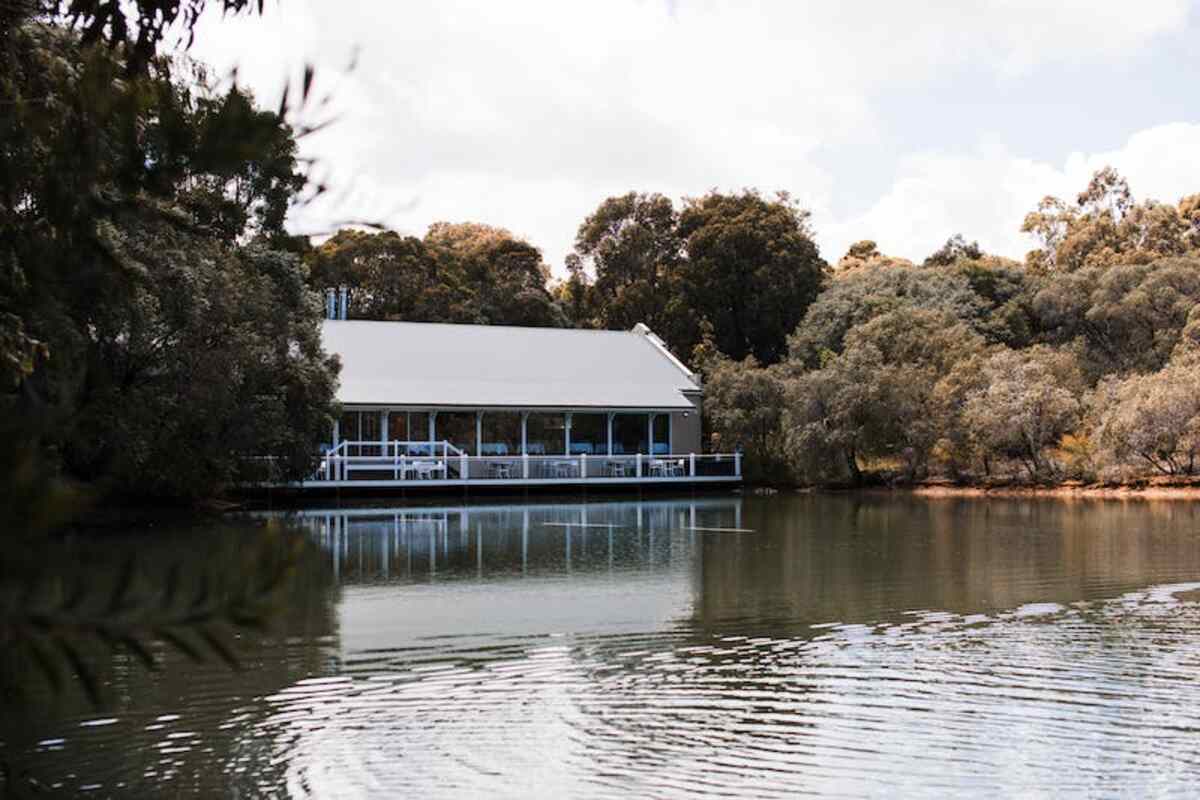 In case you want to get a comprehensive waterfalls experience, make it a point to go along the Trail of Ten Falls which happens to be an 8-mile hike looping to the North Falls Trailhead from the South Falls Day Use Area, and back. This particular hike that lasts for approximately three hours happens to be a designated National Recreation Trail which enables the tourists to stroll directly at the back of four different waterfalls. Here, it'll be a fantastic idea to capture some interesting photographs for maximizing your enjoyment to the fullest.
Location of South Falls and how to reach there
You will come across the Silver Falls State Park along Highway 214 close to Silverton, approximately 25 miles from Salem and 55 miles from Portland. You will find as many as four parking lots and trailheads inside the park which are as follows:
North Falls Day Use and Group Camp
South Falls Day Use Area
Winter Falls Trailhead
North Falls Trailhead
As suggested by the name, the South Falls Day Use Area happens to be the nearest trailhead to Silver Falls. Moreover, it comes with the maximum number of parking as well as facilities consisting of water fountains, restrooms, the lodge, as well as a café.
Bearing this in mind, it might be the fact that you would like to go to the aforementioned South Falls Day Use Area. You can easily find the directions by looking for South Falls online in Google Maps.
Photography tips to South Falls
There is no doubt that South Falls can be considered to be the most photogenic of all the waterfalls in Silver Falls State Park. Although the others might also be attractive, none will provide better viewpoints compared to this one.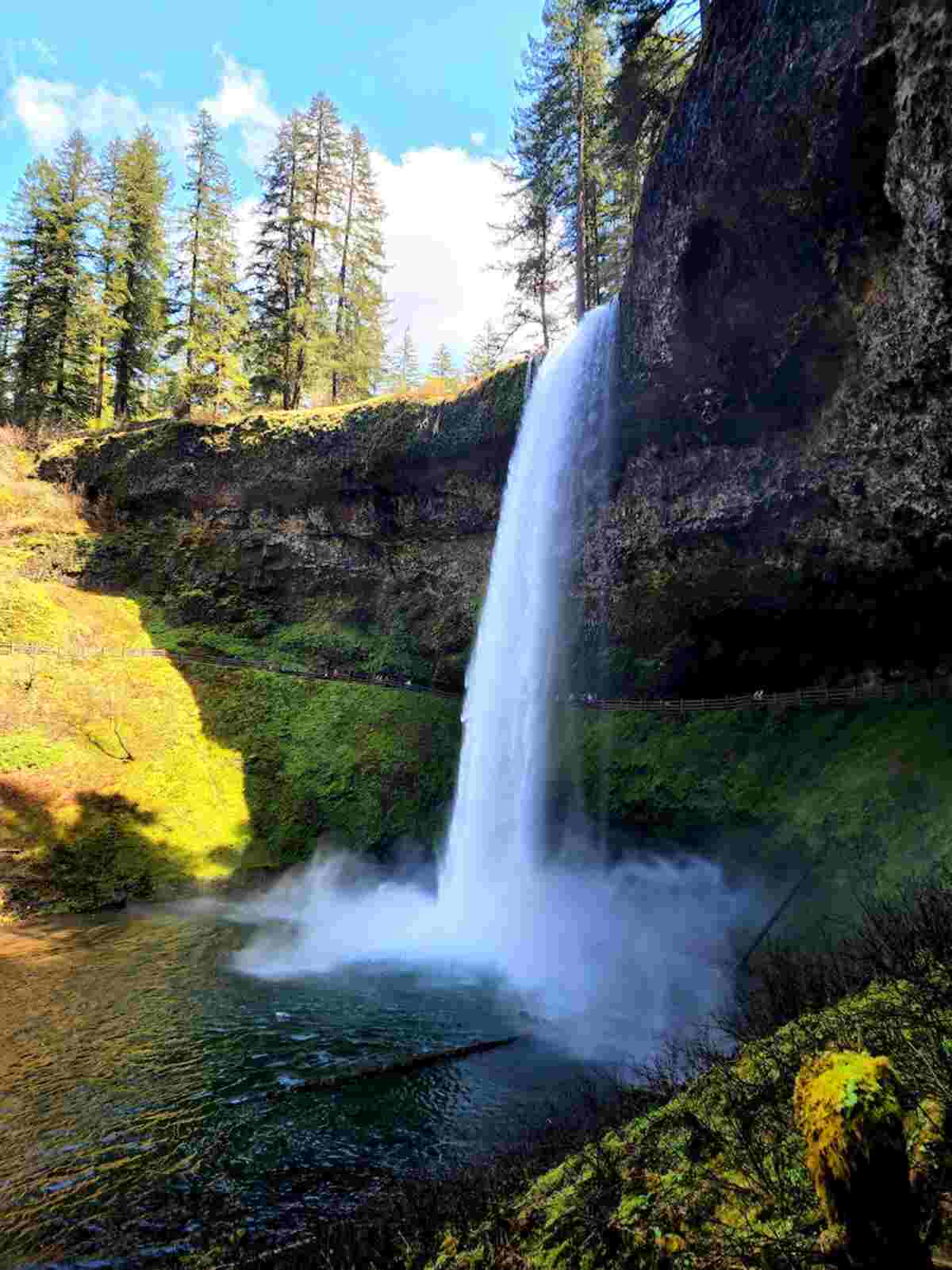 Make sure to become creative while photographing South Falls. You will hardly come across any waterfall that can be photographed from so many different angles. The good thing is that you can also photograph the waterfall from behind as well as from the sides.
Apart from all these options, it'll be advisable for you to walk at the back of the footbridge at the base while capturing some photos there as well. In this way, you will be able to capture the memories of this place in your mind for quite some time to come.
There are also other waterfalls nearby and you will be suggested to consult with an expert guide for getting information regarding them.