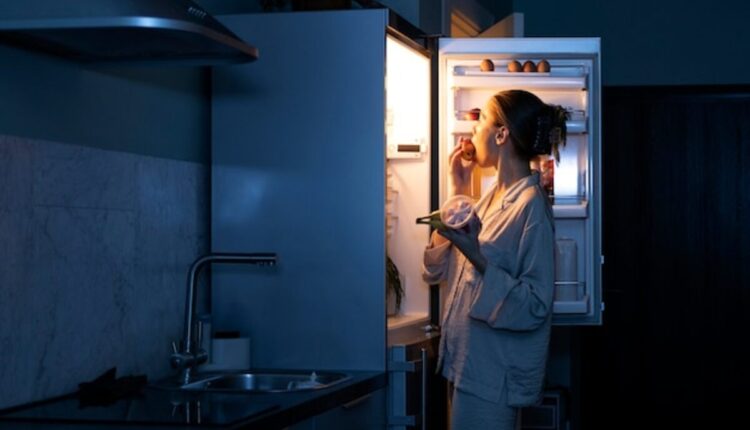 Which Type of Boat Fridge is the Most Efficient
When choosing a fridge for their boat, most people prefer a top-opening option rather than a front-opening one. However, it's more on your preference of what you like to work with instead of the most preferred alternative.
So, in this article, I will talk about some fridges that can be used on a boat in any way you want. There will be some additional details available about them as well. Hopefully, it will help you find the most suitable option for your boat.
Types of Boat Fridges
In this section, I'll be talking about the types of refrigerators you should keep an eye on for your boat. And the next section will have information on the components you'll need to watch. So, without any further ado, let's get started with it.
Type -1: Self-Contained Unit
Simple, effective, and easy to install – these three things come to mind when discussing a self-contained unit. It looks like the refrigerators you see in your home and, in a way, works like that too. The components of these are built within the case of the fridge.
On the other hand, the compressor is kept on a metal tray sitting outside of the product. As it is placed under an insulated cabinet, there's no need to be worried about its safety.
The installation procedure of the product usually consists of two things – the compressor and the evaporator. These units generally draw a relatively small amount of current. However, if you keep it on 24×7, its amperage draw might be more than the boat can handle.
Type – 2: Thermoelectric System
Unlike the former, a thermoelectric system usually bends the common rule a little. It doesn't use any refrigerant at all. While it's also 12v DC-powered, it uses a technique known as the Peltier effect. This uses a heat-dissipating fan for cooling your boat.
These units tend to be pretty quiet due to no additional moving parts. So, if you take good care of them, they might last a lifetime.
But here's the thing. Installing these on your boat will not take too much time or effort. However, they're not suitable for every type of boat. They are a little less efficient and take a lot of amps to cool the boxes. So, yes, you can consider them to be power-hungry too.
Type – 3: Holding Plate System
Select a chance with a holding plate system if you're looking for the most potent option. These can help you get a lot of ice while offering a deep freeze. The compressor usually runs around once or twice a day.
However, thanks to the box's insulation, it works pretty well without making too much fuss. Nonetheless, there are some difficulties associated with it too.
For example, the installation procedure of the system can be pretty complicated. So, if you're making a mistake, the entire system might become faulty. Due to this reason, it might be better if you hire a professional to help you out with it.
The Components You Need to Keep an Eye On
There are five different components that you must focus on when buying a boat fridge. Here is what you need to know about them –
The compressor is responsible for making the refrigerant hot and keeping it going. So, you must ensure it has a piston-like design and doesn't create any sound.
The condenser works as the heat changer of the fridge. You will find two options for this one – seawater-cooled and air-cooled. Choose the latter for a better experience.
The refrigerant is what's going to keep everything excellent inside the fridge. So, make sure to check if it's coming from a famous brand or manufacturer or not.
The Final Say!
So, there you go.
Hopefully, now you know what you need to buy and how to do it. But if you still want to know something, please comment below.
However, before I conclude this article, I will ask you to check out isotherm cruise 130. It's a robust, excellent boat fridge that can live upto your expectations in any environment.
So, in a way, it can be a suitable option for you anyway!
Read Also: A Complete Guide to Online Learning: Mastering Python