Lenovo chromebook s330: 14-inch Affordable and Lightweight Chromebook!
Lenovo chromebook s330
The Lenovo chromebook s330 is definitely not your first pick when considering the best Chromebook for artists (mainly due to its lack of a touchscreen). Despite that flaw, the Lenovo S330 is a fantastic portable option for carrying your portfolio. This Chromebook is portable thanks to its 14-inch screen and lightweight 3.3 lb design. Visit our best chromebook buying guide for a list of additional high-quality chromebooks available.
How We Feel About It: Lenovo Chromebook S330
The Lenovo Chromebook S330 is a low-cost Chromebook that supports both Android apps and Chrome OS. Hardcore gaming is not recommended for this device, but Roblox and other light games work great on it. The S330 has a 14″ FHD display, a MediaTek MT8173C processor, an integrated PowerVR GX6250 graphics card, 4GB of RAM, and 64GB of eMMC storage as standard features.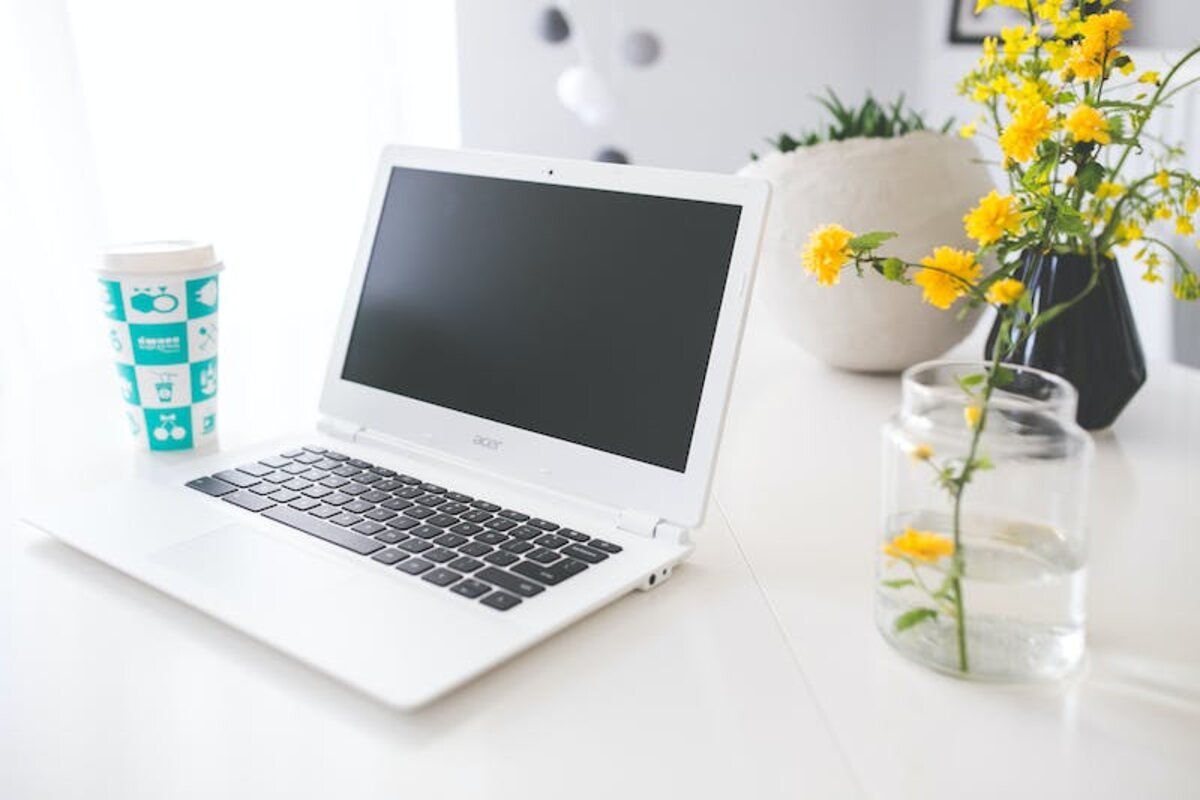 Pros
Extended Battery Life

Possesses a Micro SD card reader, a USB C port, and a USB 2.0 port.

Connects to Other Devices Using Your Google Account
Cons
Does not have a touchscreen or tablet mode

Available only in Business Black
Type Of Display
A 14-inch anti-glare display is available on the Chromebook S330. As a result, viewing it in bright light shouldn't be too difficult. Unfortunately, the 1920 x 1080 pixel screen is only full HD and not 4K. However, the S330 has a USB-C connector, so you can always connect it to a larger screen via USB-C to HDMI if you need to showcase your work. Sadly, the S330 lacks the touchscreen option we would anticipate at this price point. Read our review of the Lenovo Chromebook Flex 5 if you'd rather have a touchscreen choice.
Resolution
As was already mentioned, the Lenovo Chromebook S330 64GB model has a full HD display. The anti-glare (unfortunately non-touch) 14″ screen features a 1920 x 1080 pixel resolution. Despite not being a 4K display, it should be sufficient in most circumstances (another full HD option is the HP Chromebook 14). There is also a 32GB version of the S330 available, but keep in mind that full HD is no longer an option. The 14-inch panel will instead only be HD, with a 1366 x 768 pixel resolution.
Battery Life
The Lenovo S330's battery won't be setting any records, but it should last a typical workday. Lenovo boasts that the S330 can run for up to 10 hours on a single charge, and surprisingly, they are mostly right. Although you should expect the battery life to decrease if you are playing light video games, the 45 Wh battery will typically last just over 10 hours of basic use. One and a half to two hours are needed to fully charge the Chromebook S330. See our review of the Lenovo Yoga C630 Chromebook for a high-end model with respectable battery life (up to eight hours).
Durability & Weight
The Google Pixelbook Go i5 Chromebook is lighter, yet the S330 is still incredibly portable. Because it only weighs 3.3 pounds, most people won't have any trouble carrying this device throughout the day. The majority of this device's construction, which is made of thick "Business Black" plastic, is what makes it so lightweight. Unfortunately, despite being scratch-resistant, the matte finish picks up fingerprints very easily. With relatively small dimensions of 12.82 (height) x 0.82 (depth) x 9.15 (width), the S330 is very portable and fits into most luggage with ease.
Inputs
The S330 is similar to most Chromebooks in that it does not offer many connection options. You get a USB-C port (which also serves as the charging port), one USB 3.0 port, an SD card reader, and a single HDMI port on this Chromebook. Although you can add more storage with the SD card reader and you also get 100GB of cloud storage on Google Drive when you buy this Chromebook, it only has 64GB of internal eMMC storage. The Google Pixelbook i7 might be a better option if you prefer something with more internal storage.
Wrap-up
The Lenovo Chromebook S330 is a fantastic choice if you're searching for a reliable Chromebook that won't cost the earth. The S330 excels at offering a cheap & lightweight way to take your work on the go, but it won't outperform high-end models or be really suitable for more hardware-intensive tasks.