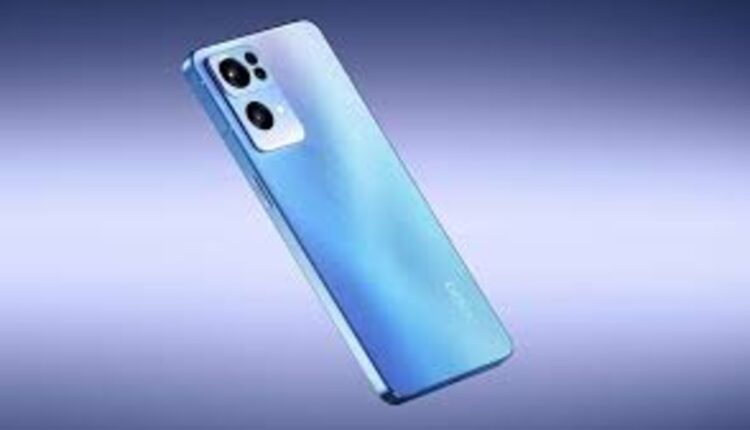 Whether you're looking to upgrade your current handset or buy a new one for the first time, there are many factors to consider when choosing a smartphone. One of the first things you'll want to consider is whether the handset features the features you're looking for. For example, does it have a camera you'll love?
Battery life
OPPO, one of the largest smartphone makers in the world, has focused on battery technology for years. Their constant focus has helped transform the charging experience for their customers. Unlike competitors, Oppo's VOOC Flash Charge system is not dependent on a wall charger. Instead, the circuitry is stored within the charger itself, allowing it to dynamically adjust current. This reduces the risk of overheating while charging.
Another OPPO development is the Oppo Battery Health Engine, which enables the phone to charge a dead battery to 80% of its original capacity. This technology is already available on OPPO's flagship Find X5 Pro.
Another improvement is OPPO's 'Breathe Life' software, which is used to dynamically avoid damaging the lithium plating process. This software helps to reduce the electronic waste that is generated when a smartphone is charged.
SmartSensor
OPPO has just announced SmartSensor image stabilization technology at the Mobile World Congress (MWC) in Barcelona. The technology works to eliminate camera shake in smartphones by compensating for motion along three axes. This innovation is claimed to be the world's first sensor-based image stabilization technology for smartphones.
The technology uses a voltage-driven sensor drive to calculate vibrations along three axes. It is claimed to be three times faster than spring-based lens stabilization systems. It also claims to be more accurate than other solutions. This is because it is sensor-based, which means that it uses less power and heat. It also uses a smaller space and is as thin as two sheets of paper.
The SmartSensor sensor is designed to be able to handle vibrations as small as 0.3 um. It is able to perform comprehensive stabilization in just 15 milliseconds. The pixel size is a fraction of the size of the average smartphone sensor. This means that SmartSensor is able to handle the most common types of shaking.
ColorOS 12.1 user interface
OPPO's latest Android 12-based ColorOS 12.1 user interface comes with a plethora of new features. One is a two-finger split screen function that optimizes multi-tasking. Another is a dark mode that modifies the contrast of application icons. Lastly, there's a new blue color to go with the water theme.
The Oppo ColorOS 12.1 user interface is much smoother and cleaner than its predecessor. The sidebar is much brighter, offering quick access to tools and applications. You can even change the size of the icons to suit your style. The menus are also much easier to read.
ColorOS 12.1 is a welcome update and an excellent way to differentiate yourself from the pack. Oppo is fast at delivering updates. However, if you rely on Access Dots, you'll want to wait for the update.
Bloatware
Generally speaking, Oppo has less bloatware than Xiaomi or Samsung, but there are a few apps that are more annoying than the rest. So if you want to free up some of your phone's storage or improve your privacy, consider uninstalling some bloatware.
In general, bloatware is just software built into your phone without your permission. Manufacturers generally use it to promote their services and apps. But they can also collect data without your knowledge. It can also slow down your phone, resulting in frequent interruptions.
There are apps in the Google Play Store that can help you remove bloatware. But most smartphone makers don't allow users to do so. Instead, you'll need a computer with USB debugging enabled to uninstall the apps.
Camera
OPPO has announced a new camera feature for ColorOS 12.1. This feature will allow users to see hidden cameras. According to Oppo, it will help users find hidden electronics and scan for wireless signals.
OPPO has recently released a teaser video teasing its new camera technology. The video shows the main camera module popping up from the phone's body when the camera app is activated. Furthermore, the camera module automatically retracts into the phone if the phone is dropped. It also appears to be waterproof, suggesting that the phone could be used in rainy conditions.
Oppo says that the camera module will be around two times longer than the primary lens, which means it should be able to offer optical image stabilization. In addition, it will also support autofocus. This feature, according to Oppo, will offer sharper stills and more stable videos.